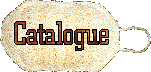 Click here to go directly to our catalogue

We are seeking distributors. Initial order required. Please click here to inquire.

Whole Loofah sections - Whole Luffa Sections. Our whole loofah sections are available from 7.5 cm (3 inches) to 20 cm (8 inches) wide and in lengths up to 60 cm (24 inches).

Flattened Loofah - Flattened Luffa. Our flattened loofah are available from 20 cm ( 8 inches) to 50 cm (20 inches) wide and in length up to 50 cm (20 inches).


Hand made exotic Loofah scrubs - Hand made exotic Luffa scrubs. Savannah Loofah scrubs are available in a wide range of shapes: Handy Loofah, Back Scrubs, Complexion Pads, Loofah Brush and Loofah Mitts. All are 100% handmade, with rough finishing emphasizing the natural origin of the luffa. These products fit perfectly as exotic gift items and are most suitable for customers with the special taste for products that are natural in material and craftsmanship. These products are also designed to be very practical and durable.

Traditional Loofah scrubs - Traditional Luffa scrubs. Savannah traditional Loofah scrubs are also available in a wide variety of Loofah Mitts, Handy Loofah, Back Scrubs, Round Loofah, and in the form of Loofah toys and alphabet. All our traditional Loofah scrubs are superior in quality due to the use of Luffa aegyptica, Egyptian cotton terry cloth and first quality craftsmanship.


Ground Loofah or Loofah powder - Ground Luffa. Savannah Ground Loofah beside being an excellent exfoliate, it is used for blending with cold process soap recipes, the best abrasive element in liquid soap and herbal skin care applications. Savannah ground Loofah is an essential soap supply item. Ground loofah is also used in crafts, sound & temperature proofing, filter media ....... etc.